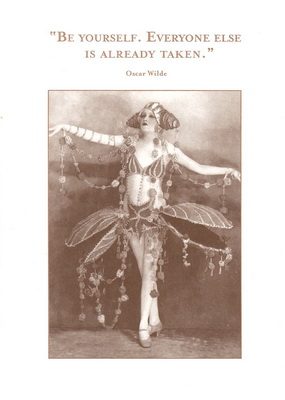 When you visit the shop you expect to find lots of great fabrics and notions, but it's always the unexpected that makes a trip to Creations fun.
Tucked behind one of our displays you will find our Shannon Martin cards.  Whenever we hear laughter coming from this part of the shop we know someone is enjoying the cards.
Although the birthday cards are the majority of our selection, we also have great cards for retirement, sympathy, and encouragement.
Next time you are in the shop, hope you will take time to look at these cards.  If a visit is not possible in the near future, or you just need a few minutes break, we have over 70 cards online.  You can see them at Shannon Martin Greeting cards.
The "Be Yourself.  Everyone else is already taken." is one of our favorites.  We have included a few other favorites so that you can get a feel for these cards.  The pictures on the cards remind us of family members…know you will see some of your relatives too.
Each of these cards has great captions with great pictures.  Know you will love to see them all.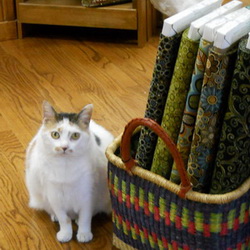 Next time you visit Creations, you won't find our "official greeter".
Domino had been here all of her 14 years and she will be missed. She appeared outside of the shop as a kitten.  She had that hair that stood up and those distinct polka dots. Domino was the name she got, not only because of the dots, but because of the domino effect she had on things as a kitten.  Over the years, she gathered many friends  who wanted to see her each time they visited.  She would always make an appearance….at least if it suited her.
We are not sure exactly what her illness was, but we knew we had to let her go. We couldn't try to hang on just because we weren't ready.
One of our favorite pictures of Domino is her draping off the fixture and looking out the window.  She could be seen there often…just waiting for your next visit to our shop.
If you have a pet, give them a big hug and appreciate all the joy they bring to your life.   If you don't, consider sharing your life with one…it will be worth it.