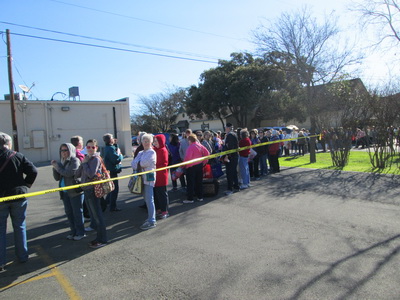 Pictures are truly worth more than words.  We are so grateful for all our customers who came to help us celebrate.Our 38th Anniversary event was amazing.  We think everyone came expecting a crowd and they weren't disappointed.  We sold fabric at unbelievable prices and offered some great Horn cabinets.  Our sale had it all.  There was stuff from antiques to eclectic  "junk" to old shop hop decorations.  It was great fun.
We have a few ideas for next year to cut down on the "over crowding" we experienced. (After all, our warehouse is only 4,000 square feet.)
Mark your calendar for our 39th Anniversary
which we will hold March 31st and April 1st, 2017.